knowmore
 can provide you with free legal advice and information about the justice or redress options that may be available to you in relation to abuse.  This includes possible claims under institutional redress schemes and access to assistance or compensation through victims of crime schemes or common law and civil law rights and claims.  You do not have to have previously engaged with the Royal Commission into Institutional Responses to Child Sexual Abuse to access this service.
knowmore is a free service providing legal advice and assistance, information and referral via a free advice line and face‑to‑face services in key locations, for survivors of abuse. We have specialist counsellors/social workers to support people accessing our legal services.
Examples of the types of assistance that knowmore provides include: legal advice for people about a range of legal issues, including the availability of compensation or other forms of action or redress, the effect of confidentiality agreements in past proceedings, complaints, processes and obtaining records linking people with specialist counselling and support services and victims' support groups.
Australian Government funded
community-based support services
Since the announcement of the Royal Commission into Institutional Responses to Child Sexual Abuse there has been increased demand for support services. The Australian Government wants to provide support to those affected by the Royal Commission and those engaging with the National Redress Scheme, when it commences in 2018, so the Department of Social Services (DSS) is funding a range of services, including counselling, case management, advice and support.
Learn more about our latest
activities and latest news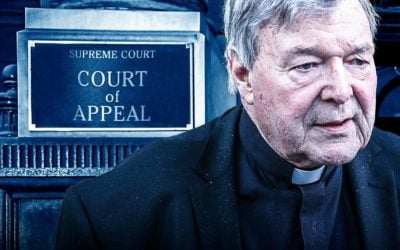 Early today, the Victorian Court of Appeal has dismissed Cardinal George Pell's appeal against his child sex abuse convictions. Pell has lost his appeal by a majority of 2-1 from a panel of three Judges. Chief Justice Anne Ferguson, Justice Chris Maxwell and Justice...
read more