The National
Redress Scheme
How knowmore can help
One of the key recommendations of the Royal Commission was that a national redress scheme be set up. The Australian Government has now established a National Redress Scheme. All of the States and Territories and key non-government institutions such as the Catholic, Anglican and Uniting Churches, Salvation Army, YMCA and Scouts have agreed to join the scheme.
Who can apply?
Eligible survivors of institutional child sexual abuse will be able to apply for redress where the responsible institution has joined the scheme. You can check the list of participating institutions at www.nationalredress.gov.au or by calling the National Redress Line on 1800 737 377.
What does the National Redress Scheme look like?
The National Redress Scheme will offer
a monetary payment up to $150,000 – noting the average payment will be around $76,000 and past payments for the abuse will be taken into account.
counselling and psychological support – noting access to these services will depend on where you live; if there are no scheme services where you live, you will receive a payment up to $5000.
a direct personal response from the responsible institution/s, if you want that.
What is the payment for?
It is important to remember that a payment under the National Redress Scheme is not 'common law' damages. The redress payment will not include any amount for loss of income or pain and suffering. Its purpose is to recognise and acknowledge the impact of institutional child sexual abuse and related abuse on you.
How can knowmore help?
knowmore is funded to provide free legal advice.
There is no means test.
While the intention of government has been to make the scheme non-legalistic, some people may need help to complete the application form to ensure that all of the necessary and important information has been included.
The lawyers at knowmore can help do that.
For many people making an application for redress will be the right thing to do. However, it is important to remember that at the end of the process you will be asked to sign a Statutory Release. By signing this release, you will not be able to continue or to commence any civil or common law proceedings against the responsible institution. This is an important right that is being given up. knowmore lawyers can give you advice about the release and as to the legal options that you might have apart from redress.
Who is knowmore?
knowmore is legal service funded by the Commonwealth Government represented by the Attorney-General's Department to help survivors of institutional child sexual abuse by providing information and advice about the options available to them, including claims under the redress scheme, access to compensation through other schemes or common law rights and claims. Where a survivor decides to proceed with a claim under the National Redress Scheme, knowmore will assist clients and represent them through that process.
knowmore's specialist staff
knowmore will be delivering free services from its three established offices in Brisbane, Melbourne and Sydney with regular visits taking place to other States and Territories. These services will be delivered though its multidisciplinary team, with in-house lawyers, social workers, counsellors and Aboriginal and Torres Strait Islander staff. knowmore will also help survivors with any other legal and support needs through providing information and referral support.
How to contact knowmore?
knowmore can be contacted by phoning
1800 605 762
by visiting our website www.knowmore.org.au
by emailing knowmore at info@knowmore.org.au
Further help?
Details of all support services can be found at
or by phoning 1800 737 377
Australian Government funded
community-based support services
Since the announcement of the Royal Commission into Institutional Responses to Child Sexual Abuse there has been increased demand for support services. The Australian Government wants to provide support to those affected by the Royal Commission and those engaging with the National Redress Scheme, when it commences in 2018, so the Department of Social Services (DSS) is funding a range of services, including counselling, case management, advice and support.
Learn more about our latest
activities and latest news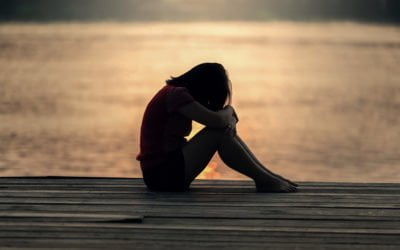 Last week, the Criminal Code and Related Legislation Amendment (Child Abuse) Bill passed the Tasmanian Legislative Council. This Bill introduces a number of important reforms to Tasmania's laws, and mandates for people in religious ministry to report on child sexual...
read more