knowmore staff are here to help you and act in your interest. Our staff are trained and experienced in working with people who have experienced trauma, and in providing culturally safe services.
Quick links
Our leadership team
Sydney
Melbourne
Brisbane
Our leadership team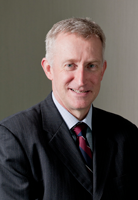 Warren Strange – Executive Officer
Warren is knowmore's Executive Officer, and is a highly experienced leader and lawyer, with expertise in public legal assistance, criminal law, public inquiries' powers and procedures, and prevention services. Prior to joining knowmore he was an Assistant Commissioner at the Queensland Crime and Misconduct Commission (CMC), where he led the Misconduct Team.
Warren has extensive experience working in and leading inter-agency collaborations and multi-disciplinary teams of lawyers and non-lawyers, and led the team that produced the CMC's Protecting Children report that resulted in fundamental reforms to Queensland's child protection system.
In November 2016 Warren was appointed as a member of the Queensland Sentencing Advisory Council.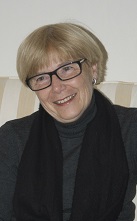 Prue Gregory – Principal Lawyer
Prue has worked with disadvantaged communities in the inner city and the south west of Sydney for the past 18 years. Prue has extensive experience and expertise in advising and acting for clients in victims' compensation matters, many of whom were survivors of domestic and family violence, and in advising, supporting and representing those survivors in taking legal action over acts of violence, and in acting to ensure the care and protection of young people. Prior to joining knowmore Prue was the Principal Solicitor at Macarthur Community Legal Centre in Campbelltown, a generalist community legal practice focusing on the disadvantaged.
Prue's deep commitment to community based legal assistance has been demonstrated by her extensive involvement with local groups and programs, such as the Domestic Violence Liaison Committee, the advisory committee for Youth Off the Street, and inter-agency groups. Prue has worked extensively with homeless people, Aboriginal and Torres Strait Islander peoples and peoples from many different culturally and linguistically diverse backgrounds, and is committed to working with multi-disciplinary teams to ensure clients have the support they need to access legal services.
In December 2016 Prue was appointed to the Federal Government's Independent Advisory Council on redress for survivors of child sexual abuse – Attorney General's media release.
In October 2017 Prue was awarded the 2017 Justice Medal by the NSW Law and Justice Foundation in recognition of her outstanding contribution to improving access to justice, especially for socially and economically disadvantaged people in NSW.
Peter Bermingham – Director of Corporate Services
Peter is an experienced leader with extensive experience as a finance professional, holding CPA Australia membership. For the last several years he has been performing broader operational roles, prior to joining knowmore he was the Chief Operating Officer at the United Nations Refugee agencies National Partner – Australia for UNHCR. His passion for the non-profit sector has seen him participate on several Boards, including Palliative Care NSW and the Public Fundraising Regulatory Association.
Peter's curiosity and fascination with what is important to people has shaped his determination to work in high performance organisations that make a difference to people's lives. As the Director of Corporate Services with knowmore, Peter is partnering with staff to re-imagine and strengthen knowmore's culture and capabilities todeliver on their strategic objectives.
His most important role is inspiring his daughter to follow her dreams with courage.
Our organisation support team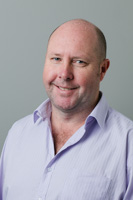 David Russell – Information Technology & Telecommunications Specialist
David has a Masters in IT Management and has over 20 years' experience working across many industry sectors. Most recently David provided IT consultancy services in the East Arnhem region of the Northern Territory, supporting land management organisations, Aboriginal companies and other not for profit organisations.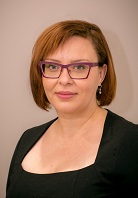 Stephanie Paterson – Executive Support Officer
Stephanie has worked in both corporate and regulatory environments, she has a wide range of skills and experience in operational management, training, information technology and compliance.  Stephanie is strongly committed to the vision of knowmore, and to the individuals who work within it.
Sydney
Our Lawyers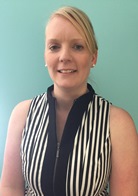 Hannah Ferrari – Managing Lawyer
Hannah has worked in State and Commonwealth government roles and most recently in the community/not-for-profit sector.
Hannah has previously worked for almost five years at Ngaanyatjarra Pitjantjatjara Yankunytjatjara Women's Council based in Alice Springs, providing support to Aboriginal women and children across remote communities of central Australia. Her role was as the lawyer and manager of the Domestic & Family Violence Service which provided crisis response support, legal advice and representation and case management assistance to women and their children who were experiencing domestic and family violence.
Prior to her role with the NPY Women's Council, Hannah worked at the Crown Solicitor's Office in South Australia and the Commonwealth Department of Education, Employment and Workplace Relations in the areas of child protection and social security law.
Hannah has a strong commitment to social justice and the provision of accessible and appropriate legal services to people who otherwise may have limited access to the support that they are entitled to.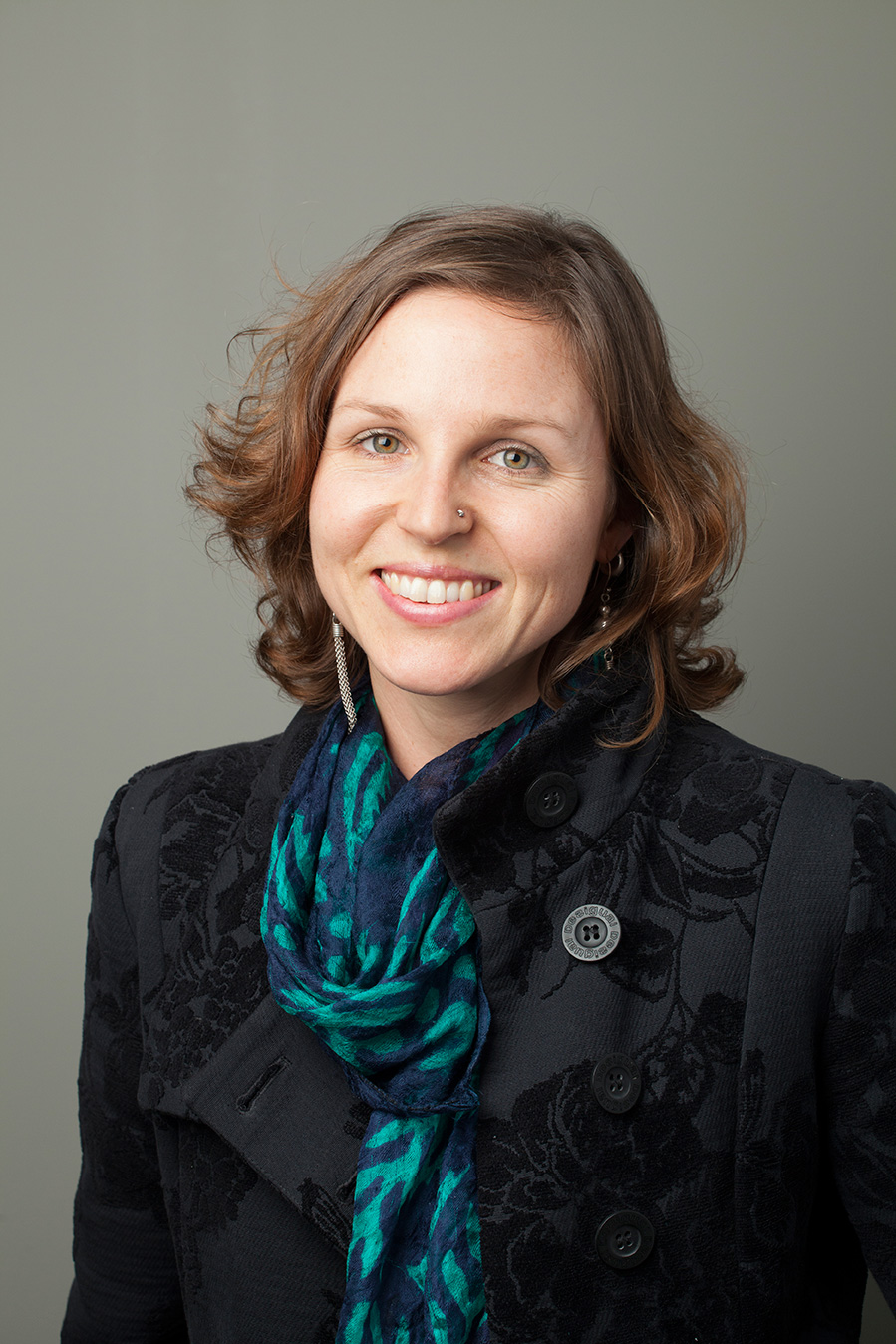 Thea Deakin-Greenwood – Senior Lawyer
For the past six years Thea has been working at Wirringa Baiya Aboriginal Women's Legal Centre, assisting women and children who have been victims of domestic violence and sexual assault to make victim's compensation applications. She has particular interest in how the law can act as a therapeutic agent and she is committed to assisting victims of trauma access justice, support and legal remedies.
Thea has experience working with women in prison, many of whom have been marginalised and institutionalised since childhood or have suffered extensive sexual and physical abuse throughout their lives. Prior to working at Wirringa Baiya, Thea worked in London at a housing and homelessness charity where she was the legal editor of a monthly journal on homelessness and housing law. Thea has a commitment to acting for people whose voice is not always heard and assisting people to tell their story or access the support they want.
In January 2017 Thea was appointed as a member of the New South Wales Sentencing Council.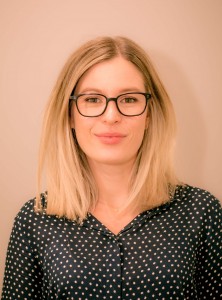 Lisa Kastropil – Lawyer
Lisa worked as a paralegal and lawyer in Western Australia before moving to Sydney to pursue her passion for social justice. She has worked at Macquarie Legal Centre and as an advocate and Family Violence Coordinator of the Centre's Women's Domestic Violence Court Advocacy Service, where she was involved in implementing the 'It Stops Here' Domestic Violence Reforms. Lisa has also worked as a consumer lawyer in the Centre's Home Building Advocacy Service before commencing with knowmore. Lisa is a long-term volunteer within the community legal centre sector and currently volunteers at the Refugee Advice and Rights Centre's evening clinics.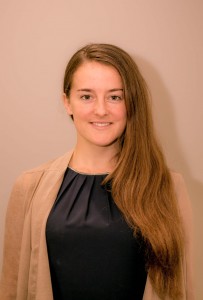 Ellie Haas – Lawyer
Ellie joined knowmore after working in public interest law  in the Government and not-for-profit sectors. At the NSW Crown Solicitor's Office she worked on the Special Commission of Inquiry into matters relating to the police investigation of certain child sexual abuse allegations in the Catholic Diocese of Maitland-Newcastle until its conclusion in May 2014. Ellie subsequently assisted in coronial inquests, including the NSW quad bikes inquest. Each of these inquiries ultimately sought to better protect the people of NSW and inform future decision-making by institutions. After two years at the CSO, Ellie joined Justice Connect, a Community Legal Centre, helping unrepresented litigants in the Federal Courts.
Ellie is passionate about enabling access to justice and helping people understand and enforce their legal and human rights in institutional settings as well as in the private sphere.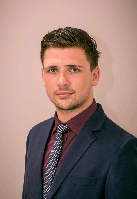 Jack Slattery – Lawyer
Jack joined knowmore after working with the asylum seeker community, both on-shore and on Manus island, including survivors of sexual violence, torture and trauma.  At Playfair Visa and Migration Services Jack led the team for the Primary Application Information Service (PAIS) – offering independent private legal support to vulnerable asylum setters on-shore in Australia.  He was also deployed to Manus Island to provide claims assistance to detainees in Australia's off-shore processing system.  He volunteers with the AMB Foundation  as Social Media and Community Outreach Co-ordinator to facilitate funding for school-aged asylum seekers looking at further education in Australia.
Jack is committed to using the law as a therapeutic tool and to providing support to clients as they learn to navigate Australia's laws and systems.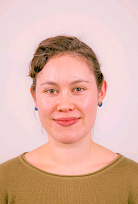 Justine Wu – Lawyer 
Justine has worked with vulnerable members of the community in various ways. She most recently worked at Wirringa Baiya Aboriginal Women's Legal Centre, providing legal support for survivors of domestic violence, sexual assault and child sexual assault, often assisting clients make submissions for Victims Support. Justine was also a supervisor and volunteer telephone counsellor for Lifeline for three years. She currently volunteers at the forensic hospital at NSW Justice Health, running music rehabilitation workshops in her spare time.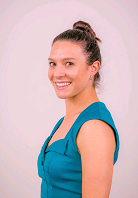 Alexis Polidano – Lawyer
Alexis is qualified as both a lawyer and teacher. Most recently Alexis worked at Legal Aid NSW providing legal support to the more vulnerable members of the community. She was previously a high-school teacher working in Australian and in London. She has extensive experience working with children, young adults and minority groups and is committed to empowering, educating and helping people to understand and enforce their legal and human rights. Alexis has a strong commitment to social justice and is passionate about enabling access to justice.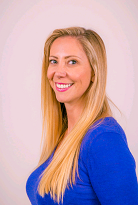 Anna Swain – Lawyer
Originally from the UK, Anna has worked in law and justice since 2002, predominantly with disadvantaged and vulnerable people. Prior to working at knowmore Anna was a lawyer with Women's Legal Service NSW, providing legal advice and support to women experiencing domestic violence and family law issues. She has also worked with the Aboriginal Legal Service in their criminal and care and protection departments.
Anna volunteers with the Law Society of NSW Refugee Assistance Project, providing legal support to those seeking asylum in Australia. She is committed to social justice and is passionate about providing legal assistance to those most in need. Anna is also a yoga and meditation teacher.
Our specialist counsellors/social workers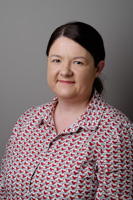 Rory Maloney – Counsellor
Rory is a Counsellor with 10 years professional experience spanning counselling, case management and crisis support roles, specialising in working with clients who have experienced complex trauma. Rory has a particular interest in the area of trauma and recovery and has comprehensive experience working with victims of crime, in particular with victims of sexual assault and domestic violence. Prior to joining knowmore, Rory worked for Victims Services NSW for seven years. Before that role, Rory spent three years working at Relationships Australia in intake, assessment and case management, across several programs. Rory's counselling experience also encompasses a range of issues including depression, anxiety, addiction, grief, mental health and suicide prevention.
Elizabeth – Counsellor
Elizabeth is a counsellor with experience working with adult survivors of child abuse in women's health centres, on the support line of Adult Survivors of Child Abuse and a support service for Forgotten Australians, Former Child Migrants and people who have been affected by forced adoptions. Previously she worked on crisis lines and in face-to-face services supporting people with mental health issues, trauma and risk of suicide and self harm. She started her counselling career in family support and domestic violence and has led a number of groups in parenting, women's health and domestic violence.
Elizabeth has had a long interest in trauma and the grief and loss associated with it and hopes to continue to develop her skills and understanding about these issues through ongoing work with people who have experienced trauma. Before working as a counsellor Elizabeth worked in education and psychological research.
Our Aboriginal Engagement Advisors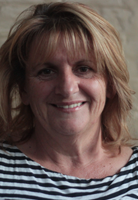 Glendra (Galiindurra) Stubbs – Aboriginal Engagement Advisor
Aunty Glendra is an Aboriginal woman of the Wiradjurri people with over 20 years experience providing advice and practical assistance to survivors of trauma, many of whom were also survivors of sexual abuse and violence. Over the course of her career, she has also provided face-to-face support for women who have experienced domestic violence, parents and kinship carers whose children have been removed, Stolen Wages applicants and members of the Stolen Generation and their families to help them find their way home – whether they were fostered, adopted or raised in institutions.
Glendra has been a strong advocate for better ways to meet the needs of Aboriginal and Torres Strait Islander peoples and improving access to culturally safe services. As CEO of Link-Up (NSW) Aboriginal Corporation she established a range of services to address the inter-generational impacts of the removal of Aboriginal children from their families and communities. She has served on a number of state and national bodies and has worked in various roles for the National Stolen Generations Alliance and Metro Migrant Resource Centre. Glendra is Aunty in Residence at the National Centre for Indigenous Excellence.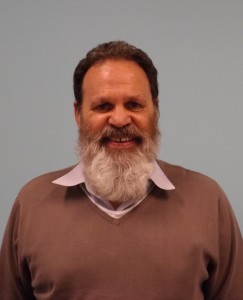 Dean Bell – Aboriginal Engagement Team Leader
Dean is a descendent of the Ngunawal Aboriginal peoples of the Yass/Canberra region and also a spokesperson and knowledge holder for the Ngunawal Traditional Owners. Dean has extensive experience in community and government organisations where he has played a key role in encouraging the delivery of culturally safe and respectful services. Prior to joining knowmore Dean worked as an Aboriginal Witness Assistance Service Officer at the Office of the Director of Public Prosecutions, providing assistance to Aboriginal and Torres Strait Islander survivors and witnesses of child sexual assault and adult sexual assault, both historic and current. He also works with survivors and witnesses of domestic violence and homicide.
Dean's qualifications include an Advanced Diploma of Aboriginal Specialist Trauma Counselling and a Certificate IV in Aboriginal Family Health (Family Violence, Sexual Assault and Child Protection). Dean's previous government and community engagement and family support roles included working with the NSW Department of Community Services, Bankstown City Council, Wentworth Area Health Service, New South Wales Aboriginal Children's Service, the New South Wales Department of Corrective Services and Probation and Parole Services and Non-Government Organisations, Doonside Cottage, Riverstone Aboriginal Family Support Services and Junaya for Families. He was also the lead consultant in the first review of the NSW Land Rights Act. In all these positions, Dean has worked to ensure the services are culturally safe with deep listening to Aboriginal and Torres Strait Islander peoples to allow them to express and explore ways of managing and has communicated carefully to ensure that people understand what is happening, including any legal processes in which they are involved.
Sigrid Herring – Aboriginal Engagement Advisor
 Sigrid is a Gomeroi woman with more than 30 years' experience working with Aboriginal workers, families and communities, mainly in community based settings. She has experience managing services and staff, delivering community development, support, counselling and casework services for families experiencing the impacts of racism, oppression, family violence, sexual assault and child protection. For the past 10 years Sigrid has worked as a trainer delivering programs that cover the core dynamics of family and sexual violence and child protection, trauma informed care and practice and trauma counselling. She trains community workers and organisations in providing culturally safe and trauma informed care for Aboriginal people and communities.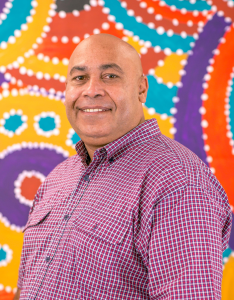 Robert Young – Aboriginal Engagement Worker
Robert is a proud Aboriginal man from the Kamilaroi/Ngunawal nations. Robert was born in and still resides in Sydney. Robert has a strong connection with his Aboriginal culture and heritage and for many years has educated other Aboriginal and non-Aboriginal peoples about the importance Aboriginal culture. Robert has been and still is, a mentor for schools, community groups and Federal and State Government organisations, such as National Parks & Wildlife Services, Sydney Harbour Foreshore Authority and Barangaroo Delivery Authority.
Robert is undertaking an Education Centre Against Violence (ECAV) Cert IV in Aboriginal Family Health (Family Violence, Sexual Assault & Child Protection) and will then progress to the Advanced Diploma of Aboriginal Specialist Trauma Counselling.
At knowmore Robert has the opportunity to put all of his experience, knowledge and skills to support Aboriginal and Torres Strait Islanders. He is also involved as an Aboriginal representative in the Royal Commission's prison strategy, through which every prison in Australia will be visited.
Our organisation support team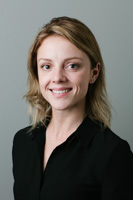 Alice Schulz – Paralegal 
Alice has a Bachelor of Arts degree in Communications, with a sub-major in Indigenous studies, and has over six years of experience working in both legal and medical administrative roles in Sydney's inner city.
Alice has also worked on the research and production of documentaries and health campaigns run by and focused on Indigenous Australians, such as the Up In Smoke anti-smoking campaign by the National Centre of Indigenous Excellence.
These experiences emphasised to Alice the important of access to adequate services for those in need and she is passionate about applying her administrative skills to help achieve social justice.
Sophie Thomson– Paralegal
Sophie holds a Bachelor degree in Public Relations & Marketing from the University of Notre Dame Sydney. She has a wealth of experience in administration in both corporate and not for profit organisations. Sophie previously worked at the NSW Federation of Housing Associations Inc. where she supported a multidisciplinary team to provide efficient service delivery to community housing providers across NSW.
Melbourne
Our specialist counsellors/social workers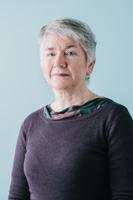 Anne McLoughlin – Social Worker
Anne is a social worker who has worked in a range of programs delivering services to children, adults and families primarily within the mental health sector.
Most recently she worked with people whose mental health issues contributed to them being in the criminal justice system.
Anne spent seven years as a Commissioner with the Ryan Commission in Ireland. She heard the testimony of hundreds of adult witnesses of childhood institutional abuse who gave evidence to the Commission's Confidential Committee and had a key role in the preparation of the Commission's 2009 report.
Anne closely identifies with the social work profession's commitment to justice, self-determination and dignity for all.
Her skills draw on family therapy training and systemic thinking practice.
Our organisation support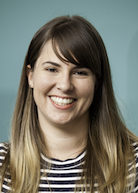 Lily Newbold – Paralegal
Lily previously worked at the Department of Immigration and Border Protection, where she was an administration and visa processing officer. She has extensive experience in the public and private sector with a particular focus on social justice.
She holds a Bachelor of Social Science (Criminology and Social Science Research and Policy) and Masters Degree in Human Rights Law and Policy.
Brisbane
Our lawyers
Catherine Browning – Acting Managing Lawyer 
Catherine has experience in a number of community legal sector roles in Queensland. She comes to knowmore from the Environmental Defenders Office Queensland, where she provided free legal advice to people protecting the environment in the public interest. Catherine has also worked at the Queensland Public Interest Law Clearing House Incorporated where she coordinated the provision of pro bono legal services for vulnerable and disadvantaged clients, advised self-represented litigants about proceedings in the Queensland Civil and Administrative Tribunal, and worked to improve access to justice in regional and remote areas. Catherine also has experience assisting vulnerable young people from her work at the Barrett Adolescent Centre Commission of Inquiry, which examined the decision to close the Barrett Adolescent Centre and support and transition arrangements for adolescent patients. Catherine is passionate about access to justice, human rights and the environment.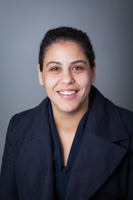 Roba Rayan – Lawyer
Roba has experience in a number of roles providing legal assistance to vulnerable and disadvantaged clients. Roba comes to knowmore from her most recent role at Queensland Advocacy Incorporated, working in the mental health legal service. Roba has also worked at Legal Aid Queensland where she developed video conferencing procedures for lawyers representing clients within Queensland, and has experience in protecting the rights of vulnerable children, gained through her work at the Commission for Children, Young People and Child Guardian. Roba is very passionate about human rights, civil liberties and ensuring the best outcomes for her clients.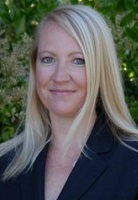 Trina Williams – Lawyer
Trina has experience as a lawyer in the community legal sector.  She was a criminal defence lawyer, represented people with economic, social and mental challenges in all facets of the criminal justice system.  She also volunteered at free legal assistance clinics and as a legal advisor for non-profit organisations.  In the private sector she has worked as a civil litigator.  Trina is passionate about the protection of human and civil rights.
Our specialist counsellors/social workers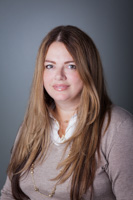 Amanda Whelan – Team Leader Support Services
Amanda is a social worker and leads the knowmore Support Team.  She has been a social worker for seventeen years in both the Goldfields-Esperance region of Western Australia and in Brisbane in Queensland, where she is now based.
Amanda has worked in direct service, middle and senior management roles in the community services sector, with her field of specialised practice being in complex trauma work in areas including domestic and family violence, mental health, critical incident responses and working with people who have experienced institutional abuse as children.
Prior to starting with knowmore Amanda worked for two years as the Manager of Counselling at Lotus Place, a dedicated service for Forgotten Australians and Former Child Migrants.  During her time there, Amanda developed a keen interest is working with people who experienced abuse as children in institutional care, and in supporting them through a number of different justice-making processes, including the Royal Commission.  Amanda has seen the capacity for transformation that sharing personal experiences with the Royal Commission can have for people, and is pleased to continue doing so through her role at knowmore.
Phaedra Crisp – Social Worker
Phaedra has worked in a residential service in Sydney for long term homeless people who experienced both substance misuse and mental health issues. Phaedra also worked with the NSW Health HIV Intervention Team doing outreach in Northern NSW before completing her Social Work degree in 2009.
Since then Phaedra has worked for Women's Legal Service in Brisbane providing counselling, court support and assistance to women and children engaged in legal matters related to family law, domestic violence and child protection. Phaedra also worked with DVConnect, the QLD state wide 24 hour crisis support telephone service assisting women and children affected by domestic violence.
Our organisation support team
Georgia Sullivan – Paralegal
Georgia is currently studying a Bachelor of Laws and Bachelor of Arts at the University of Queensland. She has spent two years working as an administration officer and receptionist at the Refugee and Immigration Legal Service, and has volunteered at a number of other Community Legal Centres in Brisbane. Georgia has a strong commitment to facilitating access to justice especially for vulnerable people.
William Johnson – Paralegal
Will is presently studying a Bachelor of Laws (Honours) and a Bachelor of Business (Finance) at the Queensland University of Technology, with expected graduation in 2019. Will has in depth experience assisting vulnerable clients from his previous roles on the Barrett Adolescent Centre Commission of Inquiry and as a Barrister's assistant. Will is committed to assisting survivors of childhood trauma to obtain access to justice.
knowmore is here to give you free legal information and advice to help you understand your options. knowmore's goal is to help prevent child sexual abuse from ocurring in institutions.