Frequently
Asked Questions
What does knowmore do?
knowmore provides free legal advice, assistance, information and referral for survivors of institutional child sexual abuse.
We can help you to:
• apply for compensation or other forms of action and redress
• lodge complaints with police, find old records and understand legal processes
• connect with specialist counselling and support services
You can speak to our specialist counsellors/social workers for free on the phone or face to face. They will help you to access our legal services and provide you with support along the way.
If we can't help, we'll refer you to a service that can.
knowmore has staff trained and experienced in providing culturally safe services to Aboriginal and Torres Strait Islander peoples and employs Aboriginal and Torres Strait Islander staff.
Will I get to make my own decisions?
We are here to help you consider your legal options. We do not try to make your decision for you, or pressure you to make any particular decision. We'll give you the information and advice you need so that you can make the choices that are right for you.
Will I have to pay anything?
No, all knowmore's services are free.
You don't have to pass a means test to use our services and you don't have to pay.
Who can get help from knowmore?
We help people who have experienced institutional child sexual abuse, and anyone contacting us on their behalf. This means people who were sexually abused at school, in a sporting club, children's service, orphanage, foster care, residential care, religious organisation, government organisation or any organisation that was involved with children.
You don't have to have previously engaged with the Royal Commission into Institutional Responses to Child Sexual Abuse to access our services.
In the event that knowmore is unable to assist you, we will refer you to an appropriate service provider.
Who runs knowmore?
knowmore
 has been established by and is a separate program of the National Association of Community Legal Centres (NACLC). NACLC is a non-government, not-for-profit social justice organisation that is the national peak body of not-for-profit community legal centres in Australia. 
knowmore
 is funded by a grant from the Australian Government, represented by the Attorney-General's Department.
knowmore is an independent legal service. Warren Strange is the Executive Officer of knowmore and he is responsible for its day-to-day operations. Prue Gregory is the Principal Lawyer responsible for the service's legal practice. As knowmore is a program of NACLC, its staff are accountable to the NACLC Board.
What if I have my own lawyer?
If you have your own lawyer, you can keep on working with them. You do not have to use 
knowmore
.
knowmore's advice is free, but if we need to refer you to a lawyer to undertake a legal claim for you, it will involve legal fees.  This will be explained to you at the time and will be your decision.
What are my rights and responsibilities in dealing with knowmore?
knowmore is committed to providing high quality professional, ethical, safe and culturally secure services. In order for us to do that, we need clients to acknowledge and respect that they have certain responsibilities, and we in turn acknowledge and respect that the people who come to us have certain rights.
Your rights and responsibilities
You have a right to…
be treated with respect and in a non-discriminatory way
have your privacy and confidentiality protected
receive appropriate and high quality advice, information, referrals and assistance
have a friend, family member, support person or advocate with you when you speak with us
have access to an interpreter if you need one
have access to your information at knowmore and to correct any details that are incorrect
complain if you are not satisfied with the service you receive.
You have a responsibility to…
treat staff and other service users with respect
provide us with correct information about yourself and your situation so that we can give you the best advice and assistance we can
let us know if your contact details change while you are receiving our services
act in a way that doesn't put yourself or any other person at risk, or compromise any person's safety.
Who are the knowmore staff?
knowmore is staffed by lawyers, counsellors/social workers, and Aboriginal and Torres Strait Islander engagement advisors – all experienced and trained in working with survivors of sexual abuse and people who have experienced trauma. They are supported by office staff who have also had cultural awareness and trauma informed training.
Will knowmore be working with other services?
Yes, 
knowmore
 has established strong partnerships with community legal centres and other legal assistance services, members of the private legal profession and a range of specialist counselling and support services across Australia.
knowmore is in regular consultation with survivors' groups and relevant government departments, to ensure that our information and advice services are as up-to-date and informed as possible, and that referral pathways and protocols work as smoothly as possible for our clients.
knowmore is committed, wherever it is practicable and possible to do so, to work in partnership with, and to support the work of, the Aboriginal and Torres Strait Islander Legal Services and the Family Violence Prevention Legal Services. In some cases, these dedicated Aboriginal and Torres Strait Islander services may be unable to assist some clients and in those cases, we will do all we can to provide culturally safe legal assistance to any Aboriginal and Torres Strait Islander person wanting our legal advice and support.
Why does knowmore collect personal information?
We need to know about you and your situation so that we can provide you with legal advice and information to help you consider your options about compensation, redress an other legal issues related to institutional child sexual abuse.  We also need to provide our funder, the Australian Government, with information about the numbers of services that we provide and what client groups we are serving. We do not provide any information to government whereby our clients can be identified.
Is my personal information kept private?
Your personal information is kept private to knowmore, a program run by NACLC.
Who will have access to my personal information?
Staff of 
knowmore
 will have access to your information and they owe you a duty of confidentiality in relation to protecting that information. Personal information will not be disclosed to anyone outside 
knowmore
 without your permission, save for exceptional circumstances where we are required or permitted to do so by law. For more information, see
NACLC Privacy and Confidentiality Policy.
What will my information be used for?
We will use your information to provide services to you, and to assist us in planning the most appropriate and effective delivery of services to the people who need them.
We will use data that we obtain from all our client contacts, amalgamated together so that no-one can be identified, when we report to our funder, the Australian Government. We may also refer to this data in discussions with government about where legal information needs are, and where the people affected may be, but again, never in a way whereby you can be identified, unless you have given your permission.
How we store your information and keep it secure
Your information will be stored at and by knowmore in written and/or electronic form. All records will be kept securely and for at least seven years after we have finished assisting you. There are legal requirements about how long client records must be kept. After the relevant period has expired, we may destroy your client records. For this reason, we prefer to only have a copy of any relevant personal documents, for example, medical records, and will want you to keep the original document.
To minimise the possibility of data loss, information is also kept in electronic form offsite in secure locations in Australia. knowmore data is located in either encrypted locations or in locations accessible only by knowmore staff and people such as our IT consultants, who have entered into a confidentiality agreement with knowmore.
How you can access your personal information
If you would like to access personal information we hold about you, you can contact our Principal Lawyer, Prue Gregory, by email: 
principal.lawyer@knowmore.org.au
If you have a complaint about the way we have dealt with your personal information, please contact our Principal Lawyer, Prue Gregory, by email: principal.lawyer@knowmore.org.au
Feedback and complaints
We are interested in your feedback about our service. If you have a complaint, we would like to know about it. If you are pleased with our service or have suggestions for improvement, we would like to hear about that too.
You can make a complaint or provide feedback by calling or emailing our Principal Lawyer, Prue Gregory:
Tel: 02 8267 7400 or 1800 605 765
Email: principal.lawyer@knowmore.org.au
We will respond to your complaint quickly, fairly, and in accordance with our Feedback and complaints procedure.
Australian Government funded
community-based support services
Since the announcement of the Royal Commission into Institutional Responses to Child Sexual Abuse there has been increased demand for support services. The Australian Government wants to provide support to those affected by the Royal Commission and those engaging with the National Redress Scheme, when it commences in 2018, so the Department of Social Services (DSS) is funding a range of services, including counselling, case management, advice and support.
Learn more about our latest
activities and latest news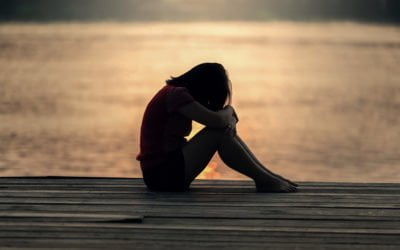 Last week, the Criminal Code and Related Legislation Amendment (Child Abuse) Bill passed the Tasmanian Legislative Council. This Bill introduces a number of important reforms to Tasmania's laws, and mandates for people in religious ministry to report on child sexual...
read more