knowmore offers free legal advice and support to survivors of institutional child sexual abuse. We can help you consider your options about compensation, redress and other legal issues related to abuse.
We are here to help you and act in your interest. Our staff are trained and experienced in working with people who have experienced trauma, and in providing culturally safe services.
Our story
knowmore was formed in 2013 to support people who were providing information to the Royal Commission into Institutional Responses to Child Sexual Abuse. Since the Royal Commission finished in 2017, we've continued to provide legal advice to survivors of abuse. Read more about our history.
Aboriginal and Torres Strait Islander support
We're committed to delivering our services in ways that are culturally safe and respectful for Aboriginal and Torres Strait Islander peoples. Read more about our commitment and meet our Aboriginal and Torres Strait Islander engagement advisors.
Specialist trauma support
We realise that talking about abuse can be difficult and may cause distress. Our knowmore team includes specialist counsellors/social workers who are very experienced in speaking with survivors of sexual abuse.
Confidential service
Your information is confidential and will only be shared outside of knowmore with your permission or in exceptional circumstances where we are compelled or authorised to do so by law. Read more about our commitment to confidentiality and privacy.

knowmore was established by, and operates as a separate program of, the National Association of Community Legal Centres (NACLC), with funding from the Australian Government, represented by the Attorney-General's Department.
About NACLC
The National Association of Community Legal Centres Inc (NACLC) is an independent, not-for-profit, non-government, social justice organisation that is the national peak body of Australia's community-based legal centres. NACLC actively supports community legal centres (CLCs) in their work and advocates on behalf of the sector and its client groups, people who are disadvantaged, vulnerable to disadvantage or who have special needs. Find out more about NACLC.
NACLC is committed to:
working in effective collaborations with our partner legal assistance services and with private lawyers that share our goal of ensuring equitable access to legal services and the legal system, and
being guided by the vision, experience and expertise of Aboriginal and Torres Strait Islander peoples and supporting their achieving, in ways of their choice, their goals of recognition, healing, reconciliation and access to justice.
NACLC recognises and respects the unique role of the Aboriginal and Torres Strait Islander Legal Services and the Family Violence Prevention Legal Services, as specialist and culturally appropriate legal service providers for Aboriginal and Torres Strait Islander peoples, and is committed to supporting CLCs to provide culturally safe services for Aboriginal and Torres Strait Islander people who may wish to use CLC services. View NACLC's Reconciliation Action Plan.
clients have accepted NRS counselling services
have requested a personal apology
total value of offers after prior payments have been deducted
Government funded support services
People engaging with the National Redress Scheme (NRS) can access a range of free services including counselling, case management, advice and support. For more information visit the NRS website.
Our latest activities and news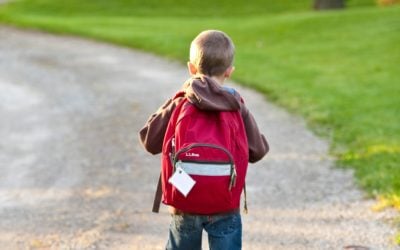 knowmore's Executive Officer Warren Strange was interviewed by Samantha Donovan from the ABC regarding the delays in processing National Redress Scheme applications. You can read the transcript of the interview below. THOMAS ORITI: The National Redress Scheme...
read more