Privacy and
Confidentiality
knowmore is a confidential legal service. Unless you ask us to, your personal information, or any information that identifies you, will only ever be disclosed outside knowmore in exceptional circumstances where we are compelled or authorised to do so by law.
knowmore is committed to protecting your personal information and privacy. knowmore has a duty to treat any information you give us as confidential and this duty applies to all people working at knowmore. In relation to providing services to you, we will:
only collect the information we need to provide the best services we can to you and other members of the public who may need our help
not inform another agency of any of your information in any way that it could identify you, without your consent, save for exceptional circumstances where we are compelled or authorised to do so by law, for example, to protect a child or another person from the risk of serious harm
keep your information secure and protect it from unauthorised access, and
provide you with access to your information and the opportunity to change any details that are incorrect.
We have two documents explaining our commitment to protecting your privacy.
The first relates to how we deal with your information: see NACLC Privacy and Confidentiality Policy.
The second concerns privacy and websites, for both knowmore and NACLC: see NACLC Privacy Statement
knowmore complies with NACLC policies and procedures. View the NACLC EEO and Anti-Discrimination Policy. knowmore may have some additional policies, procedures and practice guidelines tailored to this specialist service, in which case they will be listed here.
About NACLC
The National Association of Community Legal Centres Inc (NACLC) is an independent, not-for-profit, non-government, social justice organisation that is the national peak body of Australia's community-based legal centres. NACLC actively supports community legal centres (CLCs) in their work and advocates on behalf of the sector and its client groups, people who are disadvantaged, vulnerable to disadvantage or who have special needs.
NACLC is committed to:
working in effective collaborations with our partner legal assistance services and with private lawyers that share our goal of ensuring equitable access to legal services and the legal system, and
being guided by the vision, experience and expertise of Aboriginal and Torres Strait Islander peoples and supporting their achieving, in ways of their choice, their goals of recognition, healing, reconciliation and access to justice.
NACLC recognises and respects the unique role of the Aboriginal and Torres Strait Islander Legal Services and the Family Violence Prevention Legal Services, as specialist and culturally appropriate legal service providers for Aboriginal and Torres Strait Islander peoples, and is committed to supporting CLCs to provide culturally safe services for Aboriginal and Torres Strait Islander people who may wish to use CLC services.
View NACLC's Reconciliation Action Plan.
Feedback and complaints
We are interested in your feedback about our service. If you have a complaint, we would like to know about it. If you are pleased with our service or have suggestions for improvement, we would like to hear about that too.
You can make a complaint or provide feedback by calling or emailing our Principal Lawyer, Prue Gregory:
t: 02 8267 7400 or 1800 605 762
e: Principal.Lawyer@knowmore.org.au
We will respond to your complaint quickly, fairly and in accordance with our Feedback and complaints procedure.
Australian Government funded
community-based support services
Since the announcement of the Royal Commission into Institutional Responses to Child Sexual Abuse there has been increased demand for support services. The Australian Government wants to provide support to those affected by the Royal Commission and those engaging with the National Redress Scheme, when it commences in 2018, so the Department of Social Services (DSS) is funding a range of services, including counselling, case management, advice and support.
Learn more about our latest
activities and latest news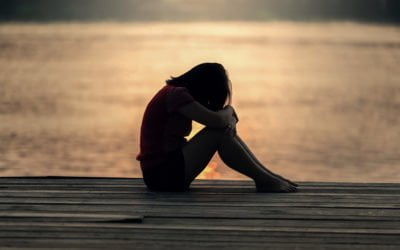 Last week, the Criminal Code and Related Legislation Amendment (Child Abuse) Bill passed the Tasmanian Legislative Council. This Bill introduces a number of important reforms to Tasmania's laws, and mandates for people in religious ministry to report on child sexual...
read more