Royal Commission
On 12 November 2012, the then Prime Minister the Hon. Julia Gillard MP announced a Royal Commission into institutional responses to child sexual abuse, which commenced work in early 2013. By its conclusion in December 2017 more than 16,000 people had contacted the Royal Commission, and over 8,000 people had a private session with a Commissioner.
The final report was delivered to the Governor General on 15 December 2017. Prior to its delivery three other major reports were provided to the federal government:
Working with Children Checks (36 recommendations)
Redress and Civil Litigation (9 recommendations)
Criminal Justice (85 recommendations)
These reports, together with the final report, provided the government with a total of 409 recommendations to better protect children.
There were three main programs of work within the Royal Commission. The most visible of these programs were the public hearings, with 57 held over five years and covering a variety of institutions. knowmore provided legal help and referral assistance to many of the survivors who appeared as witnesses at these hearings.
The second program was  the research and policy arm of the Royal Commission. Research was done into the causes and prevention of child sexual abuse in institutions, and into the treatment and support needs of survivors. The Royal Commission also published a series of issues papers inviting submissions upon key issues. knowmore prepared a number of submissions to inform the Royal Commission about issues raised by our clients (provide hyperlink to submissions) and we also participated in many forums and consultations held by the Royal Commission.
The final and very important program for our clients was the work the Royal Commission devoted to listening to survivors tell of their experiences of abuse and what they need to achieve justice. These 'private sessions' were a one-on-one meeting with a Commissioner. Over the life of the Royal Commission, 8,013 private sessions were held. Many of our survivor clients spoke of the healing power of these sessions – for the first time someone in authority had listened and believed them.
Read more about the Royal Commission's work
Redress and Justice
In September 2015 the Royal Commission delivered its Redress and Civil Litigation Report. This report contained 99 recommendations, 84 of which related to setting up and operating a national redress scheme for survivors of institutional child sexual abuse.
Throughout the Royal Commission knowmore had advocated for an independent national redress scheme to be established as the most effective way of providing justice to survivors.
In 2016 the Australian Government announced that it was establishing a Commonwealth Redress Schemes which States and non-government institutions, such as the churches, would also be able to join. Since that time the Government has worked with the States and major non-government institutions to secure their participation in a truly national redress scheme.
In March 2018 NSW and Victoria announced they would be joining the national redress scheme. The other States and Territories have now made similar announcements, as have some of the major non-government institutions. In June 2018 legislation to establish the National Redress Scheme was passed by Parliament, enabling the scheme to commence on 1 July 2018. It is estimated that nearly 90 percent of survivors of child sexual abuse in Australian institutions will in time be eligible to make a claim for redress.
The National Redress Scheme will provide redress to survivors through three elements:
A monetary payment, up to a maximum of $150,000. (note: this is the maximum. The Government anticipates that the median payment amount under the scheme will be in the order of $76,000). The purpose of this payment will be to recognise and acknowledge the seriousness of the hurt and injury experienced. It is important to realise that this payment will not be compensatory in its nature, as are damages awarded in a successful common law or civil claim arising from abuse.
Psychological counselling and support; and
If requested by the survivor, a direct personal response from the responsible institution.
Find more information about the Redress Scheme
Important information
The scheme will be open for 10 years from 1 July 2018.
Not all survivors will be eligible to make a claim. In some cases the Operator of the redress Scheme can exercise a discretion about someone's eligibility.
Survivors who have received redress under other schemes or through past actions or claims can still apply to this scheme; however, prior relevant payments will be taken into account.
Even if a survivor was sexually abused as a child in multiple institutions, the survivor will only be able to make one application for redress. There are limited options to review any decision that is made about a person's redress.
When a monetary payment is accepted, the survivor will also be asked to sign a Statutory Release.  The effect of this is that a survivor will not be able to bring or continue any civil proceedings against the institution or its officials in relation to that abuse.
For all of these reasons, it is very important that survivors seek legal advice about their options and whether a redress claim is the most appropriate option for them.
knowmore has been funded by the Australian Government to provide survivors with free and confidential legal support relating to the National Redress Scheme. This includes providing survivors with information about all of the justice options open to them.
Australian Government funded
community-based support services
Since the announcement of the Royal Commission into Institutional Responses to Child Sexual Abuse there has been increased demand for support services. The Australian Government wants to provide support to those affected by the Royal Commission and those engaging with the National Redress Scheme, when it commences in 2018, so the Department of Social Services (DSS) is funding a range of services, including counselling, case management, advice and support.
Our latest activities and news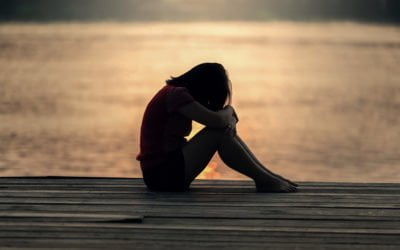 Last week, the Criminal Code and Related Legislation Amendment (Child Abuse) Bill passed the Tasmanian Legislative Council. This Bill introduces a number of important reforms to Tasmania's laws, and mandates for people in religious ministry to report on child sexual...
read more