In August September 2015 the Royal Commission released its Redress and Civil Litigation Report.  This report made recommendations about what institutions and governments should do to address the impact of past and future child sexual abuse and related matters in institutional contexts, including the provision of redress by institutions, changes to current laws and processes for referral for investigation and prosecution.  In summary, the recommendations are:
that the Government establish a single national redress scheme to provide direct personal responses to survivors, such as an apology, access to counselling and psychological care, and monetary payments. The Royal Commission recommended that it be funded by the institutions and government, and set out in detail the preferred model for the scheme and how it would operate. In November 2016 the Commonwealth Government announced the establishment of a national redress scheme to commence in 2018.  [If you have questions about how the proposed scheme might affect you, including any current or future legal claims – please call knowmore or the lawyer who is handling your claim.]
that time limitations for bringing legal claims against institutions be removed for survivors of child sexual abuse and that this law be retrospective. In February 2016 Victoria abolished time limitations for child sexual abuse claims, NSW in March 2016, the ACT in August 2016 and Queensland in November 2016 and Tasmania in November 2017. WA is considering legislation [Civil claims can be complicated and you should get a lawyer to help you, even if you have previously made a claim. knowmore can help you find lawyers who are experienced with institutional abuse claims.]
that the law be changed to ensure all institutions can be held responsible for child sexual abuse and not refer this responsibility to the perpetrator. [So far Victoria is the only Australian jurisdiction to enact legislation (in November 2016) which in part implements these aspects of the royal Commission's recommendations.]
that guidelines be created setting out how institutions should respond to claims for compensation about allegations of child sexual abuse. The guidelines should be designed to minimise potential re-traumatisation of claimants and to avoid unnecessarily adversarial responses to claims. [To date a number of Australian States have implemented specific 'model litigant' guidelines for how Government should respond to claims arising from childhood abuse.]
On 15 December 2017 the Royal Commission delivered its final report making further recommendations.
Australian Government funded
community-based support services
Since the announcement of the Royal Commission into Institutional Responses to Child Sexual Abuse there has been increased demand for support services. The Australian Government wants to provide support to those affected by the Royal Commission and those engaging with the National Redress Scheme, when it commences in 2018, so the Department of Social Services (DSS) is funding a range of services, including counselling, case management, advice and support.
Learn more about our latest
activities and latest news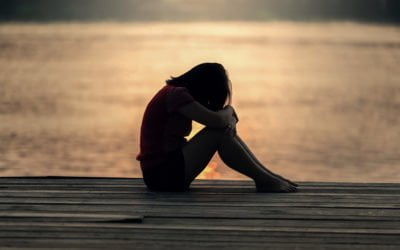 Last week, the Criminal Code and Related Legislation Amendment (Child Abuse) Bill passed the Tasmanian Legislative Council. This Bill introduces a number of important reforms to Tasmania's laws, and mandates for people in religious ministry to report on child sexual...
read more